Drama
Two Horsemen
BY BIYI BANDELE.
DIRECTED BY EBENEZER BAMGBOYE.
17 May -
5 June 2021
---
Overview
"Haven't we had this conversation before?"
Flatmates Banza and Lagbaja blissfully fritter the hours away regaling each other with nonsensical stories. Today, however, something else is in the air: confusion; déjà vu; fragments of past memories. Who are they? How did they get here? Has this all happened before? The answers to these questions should be simple. But for some reason, for these men, in this room – they aren't. 
Two Horsemen won Best Play at the London New Plays Festival. Biyi Bandele has been writer-in-residence at the National Theatre, Talawa Theatre and the Bush Theatre. His acclaimed novels, plays and films include Half of a Yellow Sun. Ebenezer Bamgboye is Carne Deputy Director at Jermyn Street Theatre. 
TICKET BAND A
Monday 17 May 7.30pm
Tuesday 18 May 2.30pm
Tuesday 18 May 7.30pm
Wednesday 19 May 7.30pm
Saturday 22 May 8.00pm
Tuesday 25 May 2.30pm
Wednesday 26 May 7.30pm
Thursday 27 May 2.30pm
Saturday 29 May 8.00pm
Tuesday 1 June 2.30pm
Thursday 3 June 2.30pm
Saturday 5 June 8.00pm
---
People
Michael Fatogun
Banza
Daon Broni
Lagbaja
Biyi Bandele
Writer
Ebenezer Bamgboye
Director
Johanna Town
Lighting Designer
Max Pappenheim
Sound Designer
---
Media
"Richly comic. Reminiscent of Beckett and Soyinka ... a thrilling piece of writing."
Clare Bayley, Time Out
Daon Broni and Michael Fatogun Two Horsemen
Daon Broni and Michael Fatogun Two Horsemen
Daon Broni in Two Horsemen
Michael Fatogun and Daon Broni in Two Horsemen
Michael Fatogun and Daon Broni in Two Horsemen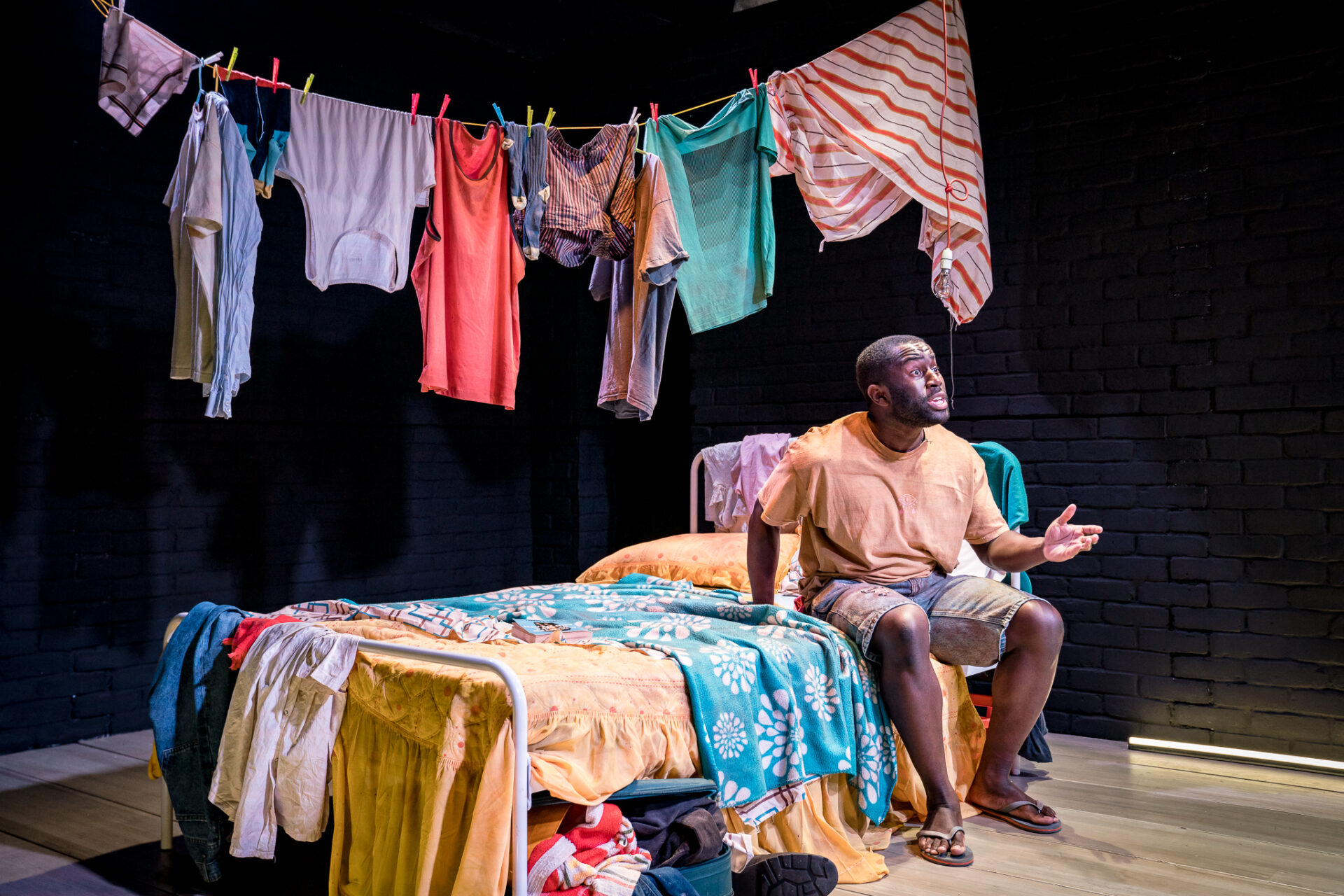 Michael Fatogun in Two Horsemen