---
Overview
"We are such stuff as dreams are made on."
The stranger and his daughter live alone on a remote island. Some people say he's an artist. Others say he practises magic. But today is different. Prospero spots his oldest enemies passing close by in a fragile boat, and he conjures up a storm that will change all of their lives forever.
The Tempest opened in March 2020 to critical acclaim but was cut short after just six performances. Eighteen months later, it sets sail again with Michael Pennington, one of the foremost Shakespearean actors of his generation, finally donning Prospero's cloak once more. Artistic Director Tom Littler reunites the original cast for a magical voyage.
Socially Distanced performances
We are running socially distanced performances on Mondays for audiences who prefer some additional space.
Mon 29 Nov; 6; 13; 20 Dec, 7.30pm
---
People
Michael Pennington
Prospero
Four-time Olivier Award nominee Michael Pennington is Honorary Associate Artist of the RSC and founded the English Shakespeare Company.
Peter Bramhill
Sebastian & Trinculo
Peter appeared in King Lear at the Young Vic, and in various roles for the RSC with an Ian Charleson Award nomination for his performance in Thomas More.
Kirsty Bushell
Miranda
Kirsty has starred in numerous productions at Shakespeare's Globe and the RSC and appeared in King Lear in the West End.
Richard Derrington
Antonio & Stephano
Richard Derrington is known equally for his work at the RSC and in The Archers on BBC Radio 4 and was last seen at JST in For Services Rendered.
Lynn Farleigh
Gonzalo
Lynn has performed numerous stage roles for the English Shakespeare Company, RSC, and NT. She appeared in films Watership Down and Miss Potter.
Jim Findley
Alonso
Jim has performed at the Donmar Warehouse, the Lyric Hammersmith, Regent's Park and the Almeida.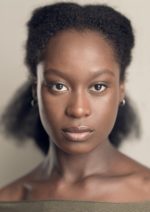 Whitney Kehinde
Ariel
Whitney has performed at the NT, RSC, Bristol Old Vic and Grosvenor Park Open Air Theatre.
Tam Williams
Ferdinand & Caliban
Tam has performed at the Theatre Royal Haymarket, Old Vic and in the West End. He appeared in the James Bond film Spectre.
Tom Littler
Director
William Reynolds
Lighting Design
Neil Irish
Set and costume design
Anett Black
Set and costume design
Max Pappenheim
Music and sound design
Julia Cave
Movement direction
Cat Robey
Associate director
---
Media
"Michael Pennington is a colossal Prospero."
Broadway World
"A theatrical experience to treasure. Jermyn Street Theatre proves that small can be beautiful."
Plays to See
"An enchanting world."
The Sunday Times
"Michael Pennington is finally tackling Prospero. It's worth the wait. A sonorous and compelling performance."
The Stage
"In Pennington's hypnotically sonorous delivery it seems to acquire a charge of almost unbearable poignancy."
The Daily Telegraph
"An outstanding performance from Whitney Kehinde as Ariel ... stunning."
The Times
Everything Theatre
Act Drop
Reviews Gate
The Spy in the Stalls
The Londonist
Sardines Magazine